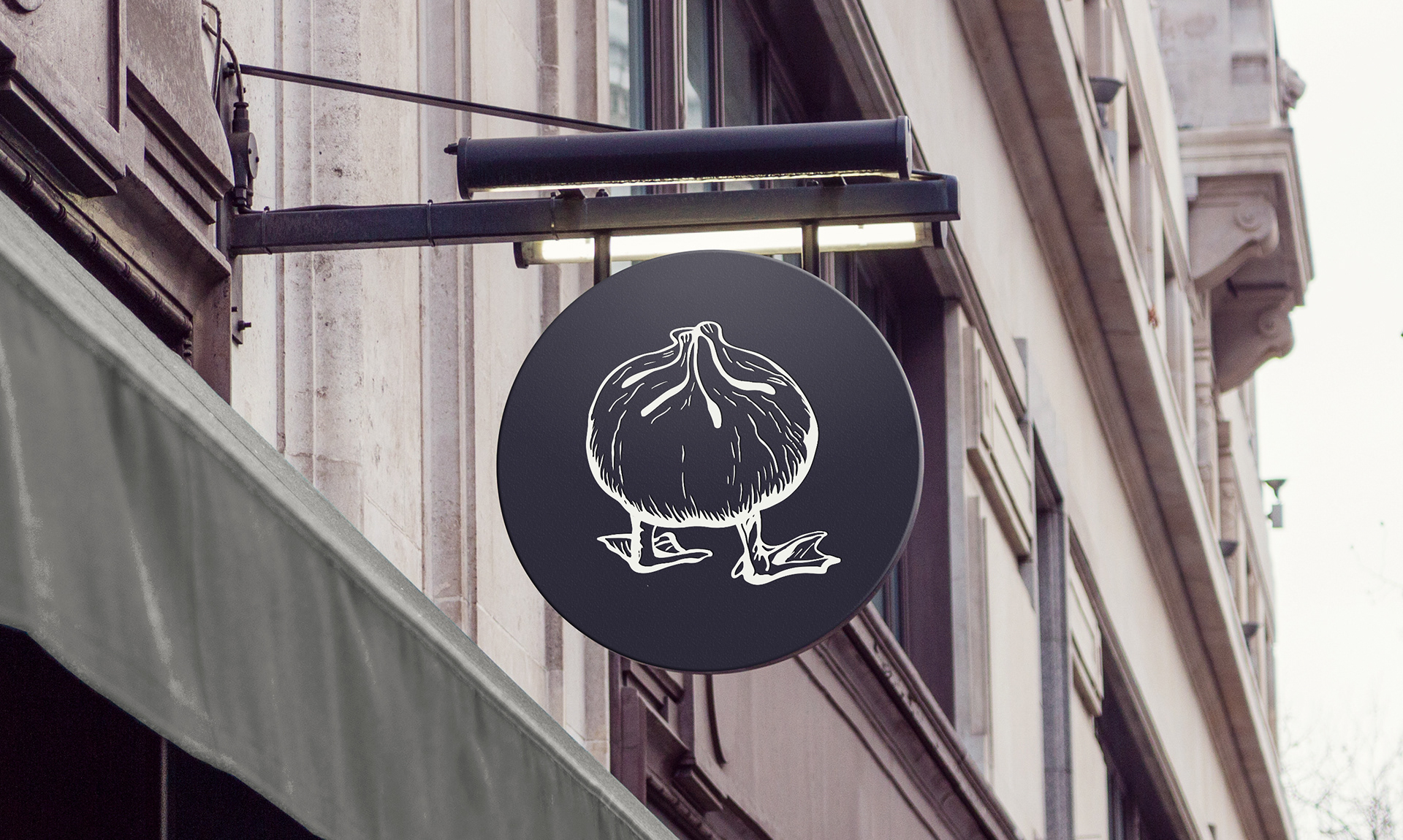 THE UGLY DUMPLING
| SALAZAR AWARD WINNER, BRANDING, 2020
This was a semester-long self directed forth year project in which I chose a local company in need of a rebrand. My strategy for this project was to create a visual identity that brought out the quirky nature of the brand while also representing the sophistication of the product offering.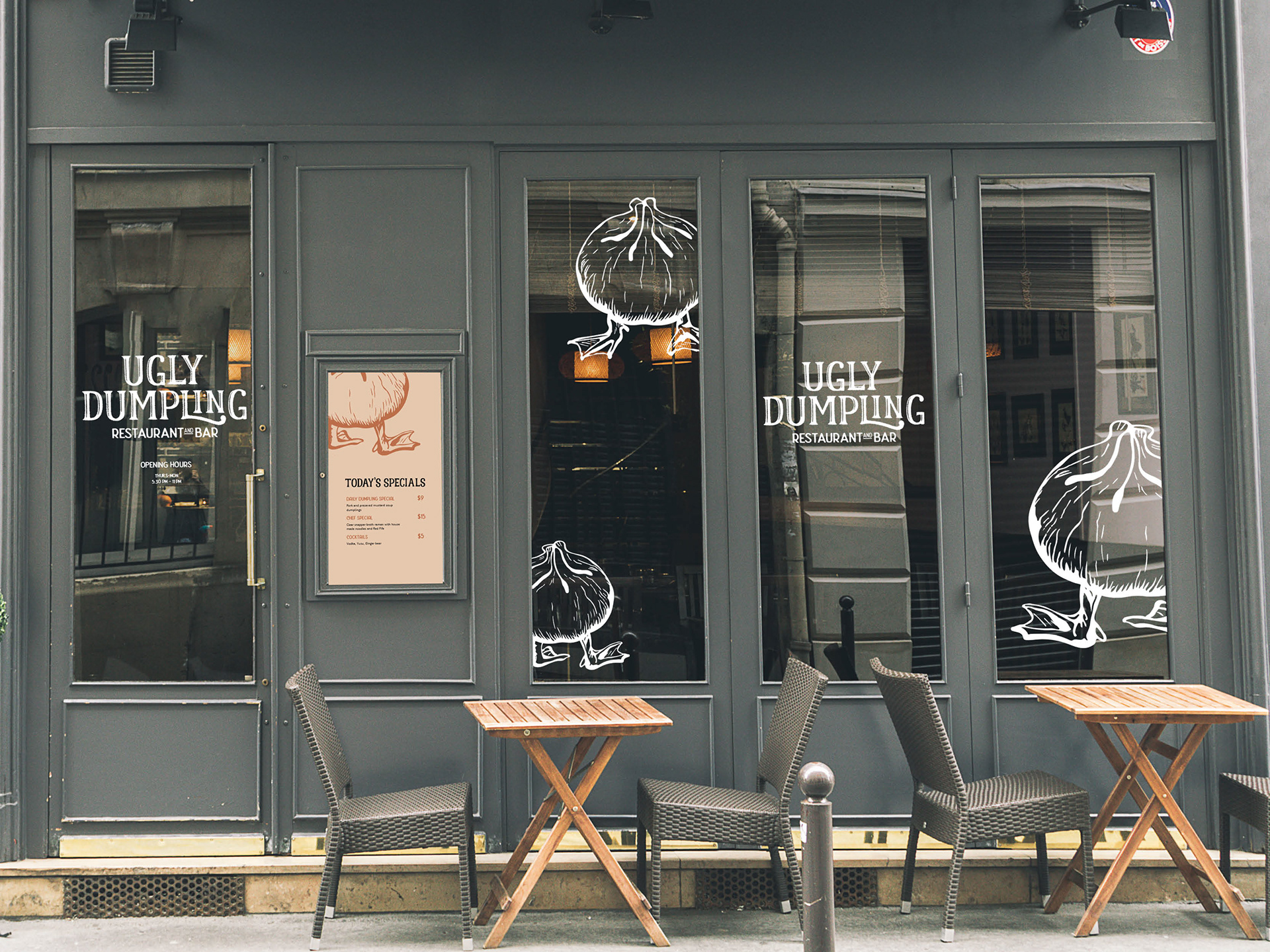 The Ugly Dumpling is a small Vancouver based restaurant and bar specializing in Pan-Asian comfort food with a farm-to-table approach. They have a seasonal changing menu and offer casual dining or an exciting family style Omakase experience. The restaurant is beloved by the locals who have visited the restaurant. However, for a newly opened restaurant they lack a strong visual presence and a sense of branding. They disappear among the restaurants around them and the lack of proper branding may cause people to overlook the restaurant and underestimate the quality of food. 
The logo is a conceptual hand drawn character of a dumpling with duck feet to play on the restaurants name. The rustic but modern drawing brings out a sense of craft and sophistication of the brand. The logo serves as a visual element that can be changed to create an interesting brand visual language. It is paired with a rustic typeface to complete the overall old-fashioned modern look and feel, bringing a sense of authenticity to the brand and standing out against the Vancouver market place.